Second Sunday @ Damansara Jaya
10:22:00 PM
Finally made my visit to Second Sunday on a Second Sunday :P Not really on a second sunday la, just want to play with it's name so the introduction of this post will/might sounds more interesting but apparently it's a failure. HAHAHA.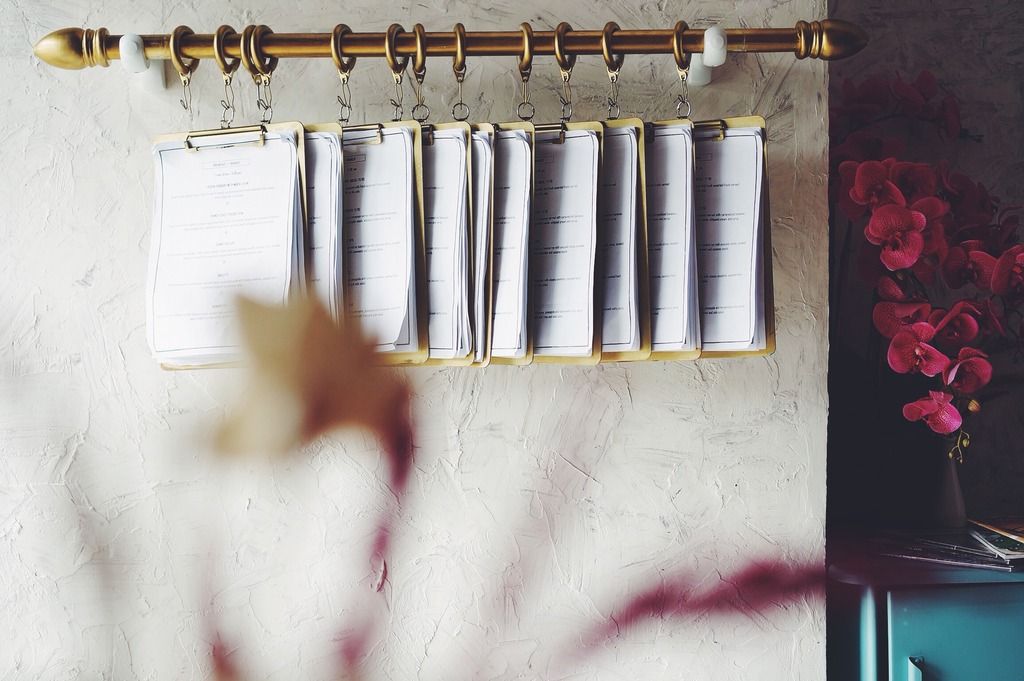 The first thing you need to do when you enter this cafe is grab yourself a menu and order at the counter :)
Look at the clock, I had my brunch at 4pm HAHAHA.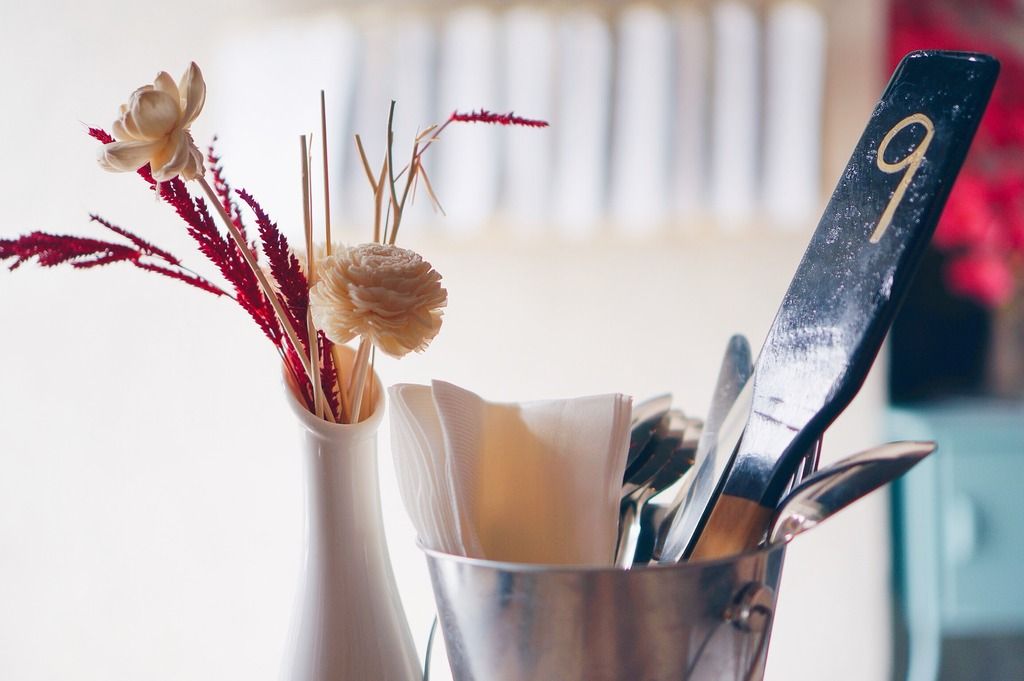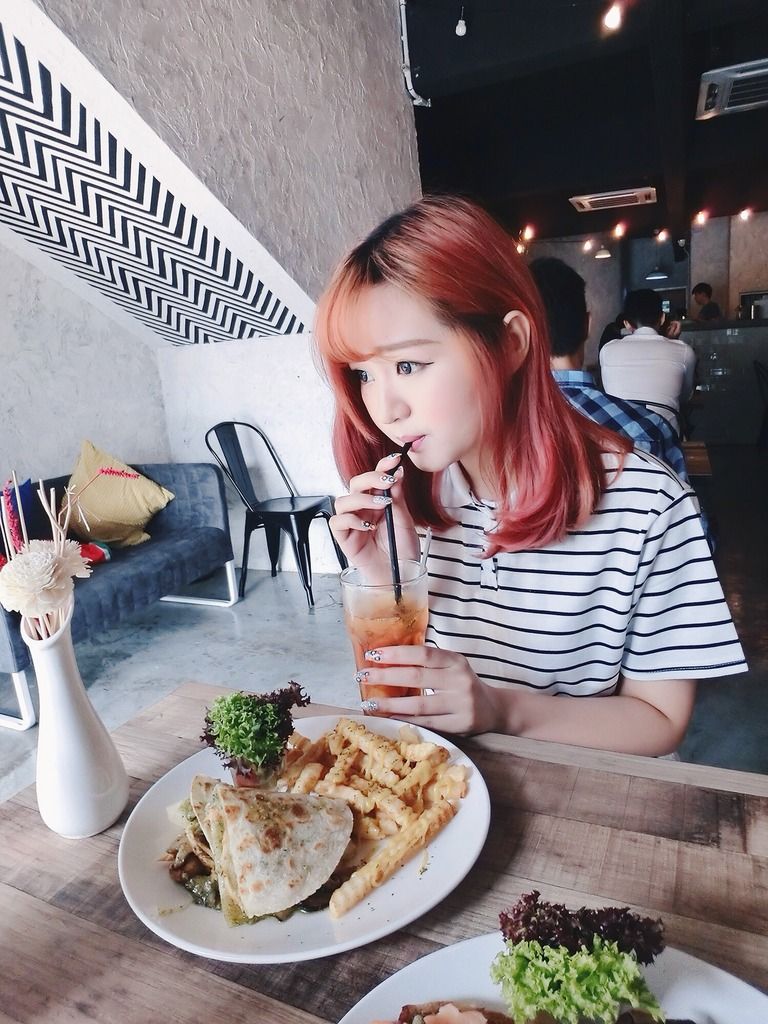 Yours truly! with the ugly black hair root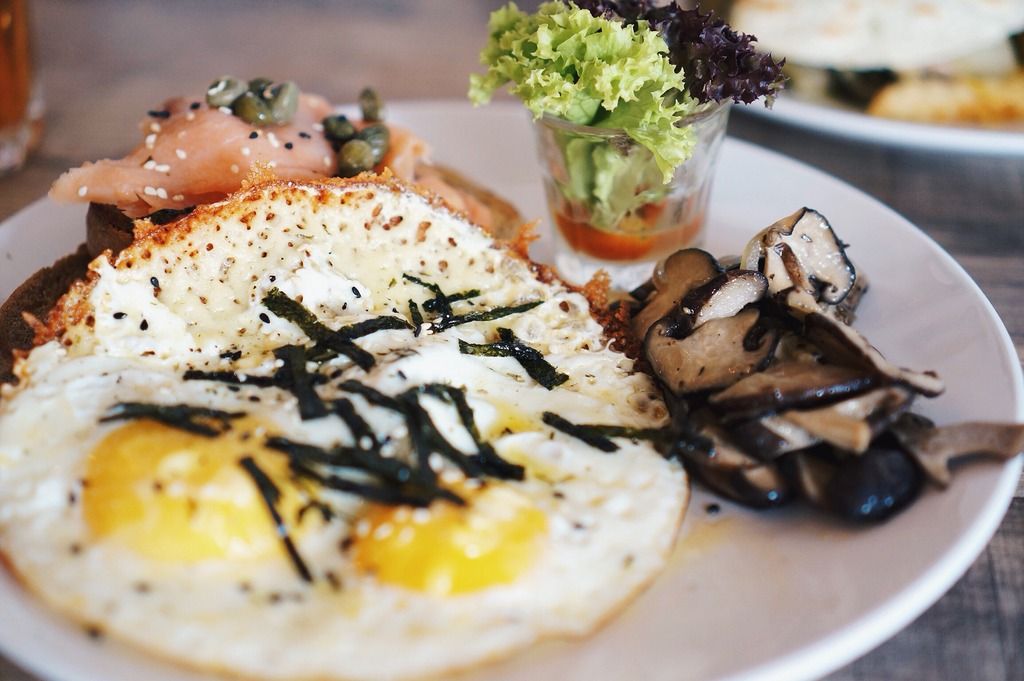 Sunny Side Ups (RM24) for bf! Double sunny side ups laced with crispy cheddar cheese served on toasted rye with avacado slices, smoked salmon and sauteed mushroom. This is something close to big breakfast but I prefer this version of big breakfast. LOVE THEIR SAUTEED MUSHROOM!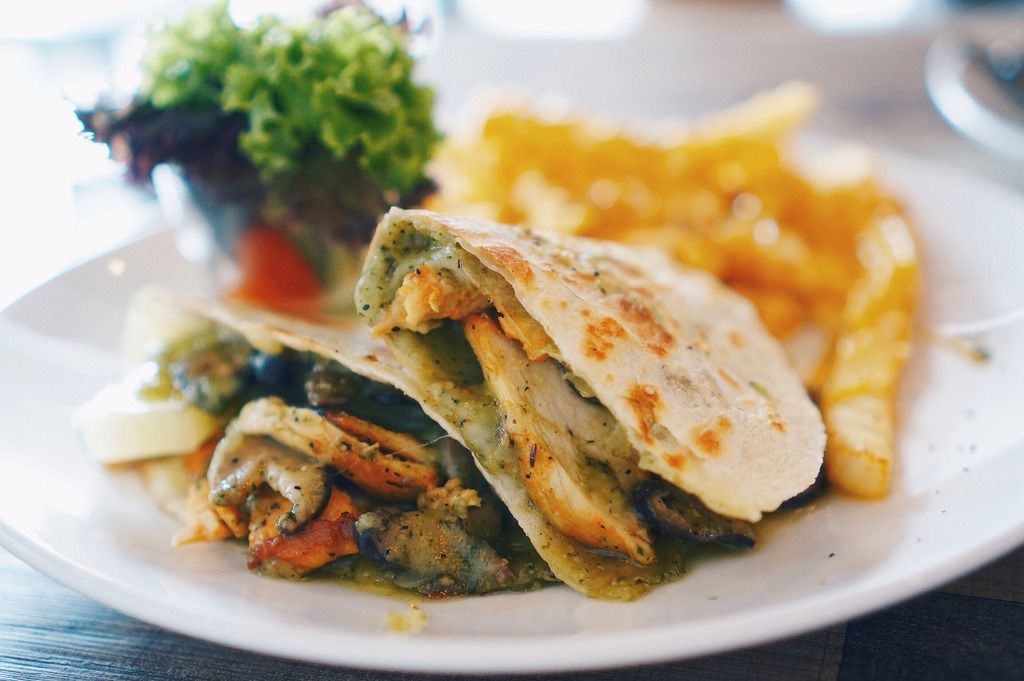 Bf's bro go for Number Five (RM17), what a special name for a dish huh! Basically it's melted mozzarella cheese, grilled chicken breast, sautéed herb mushrooms, pineapple and homemade nutty pesto sauce folded in crispy tortilla, served with fries and side salad! They said it taste good but it was not my cup of tea! I'm not a fan of nutty pesto sauce >___<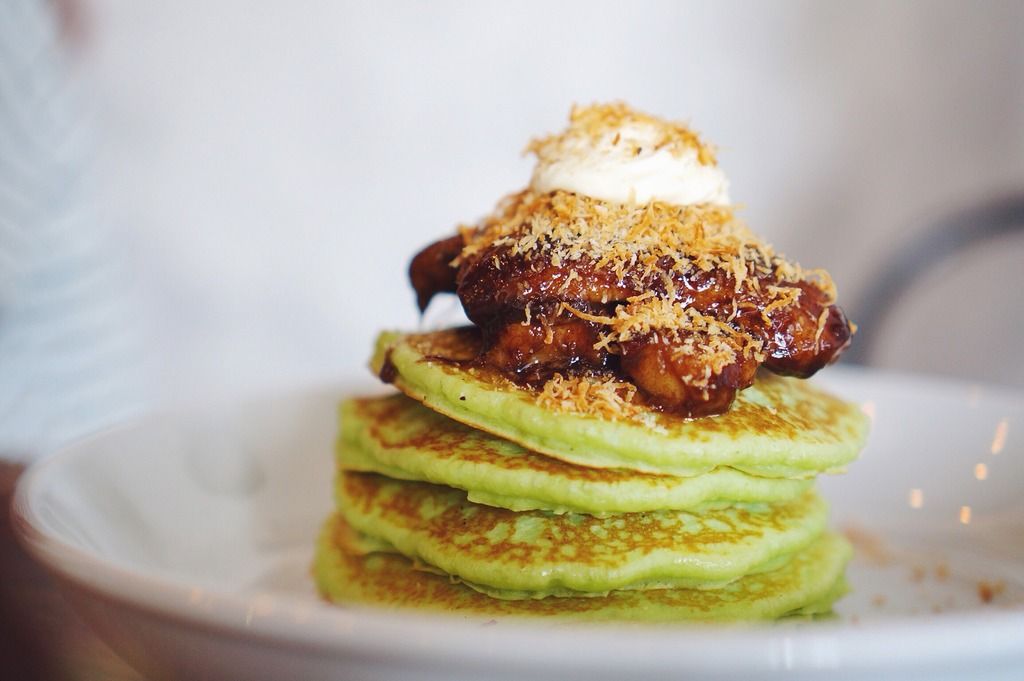 I always did research before going to any cafe and I knew that Second Sunday is famous for their pancake! Hence, I had the Local Pankek (RM16) for my brunch!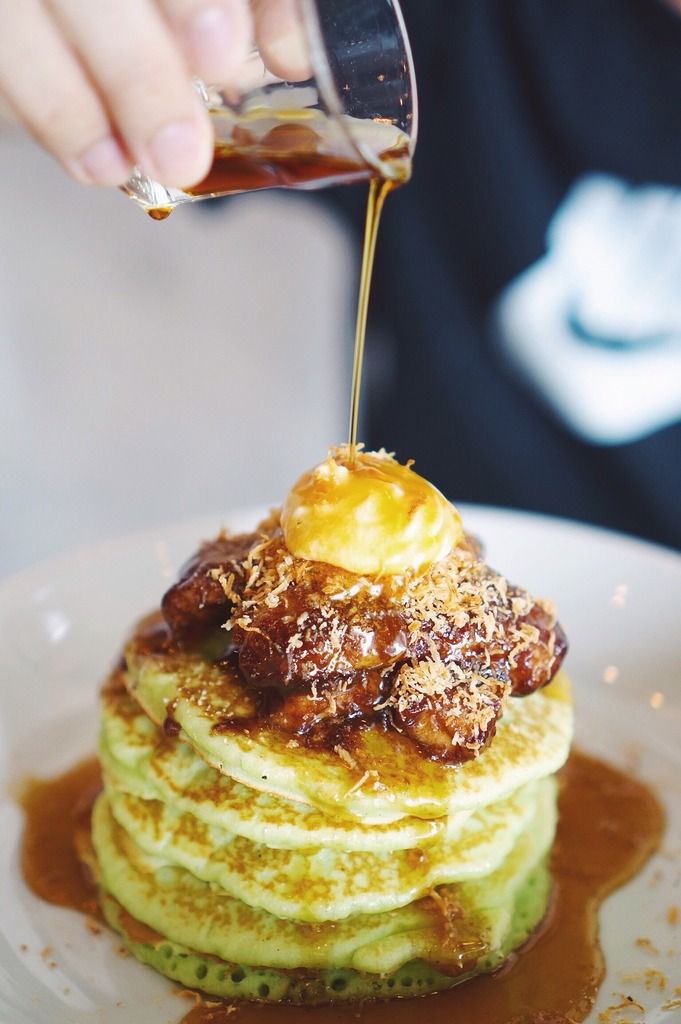 Pandan and coconut pancake topped with caramelized banana and toasted fragrant desiccated coconut, served with gula Melaka syrup and whipped cream. It tasted so 'Malaysian' I would say HAHA. Super local flavor. This is like a signature dish and also a must try of Second Sunday. Taste good but I was full after I ate 2 layers of it! Damn filling! I don't know but from what I read and see from other blog/ social media, their pancake used to be very thin but mine was like a double of them? O.o
Second Sunday
Address: 31, Jalan SS22/19, Damansara Jaya, Selangor.
Business Hours: Open 10am-10pm, closed Tuesdays. Kitchen currently closes at 5:30pm.
Tel: 03-7731-7126