Haraju Cube @ Empire Damansara
1:45:00 AM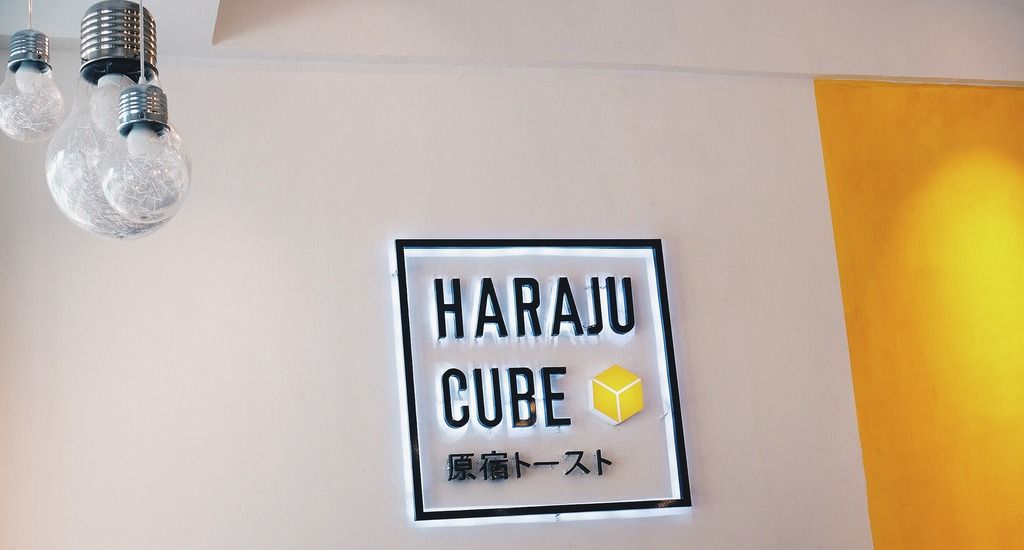 We will always need to queue in all the new or good cafes in KL.
Haraju Cube
is one of them! I always try not to go for cafe that's still new, just to avoid the long queue! But ... the queue at Haraju Cube is forever long! T_______T What? Don't believe it?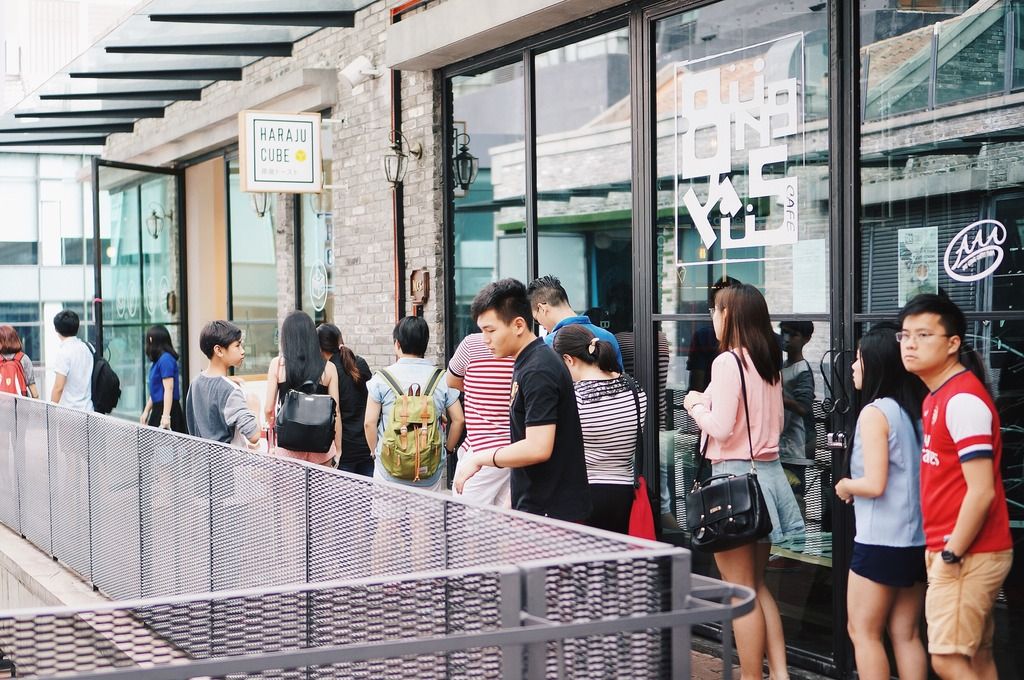 See it yourself! It was the queue when I leave anyway :P Or else I will just give up waiting cuz it was just too long! But I actually queue for 15minutes too :(
The interior of Haraju Cube is actually very pack, that it couldn't fit in much people and this explains the queue.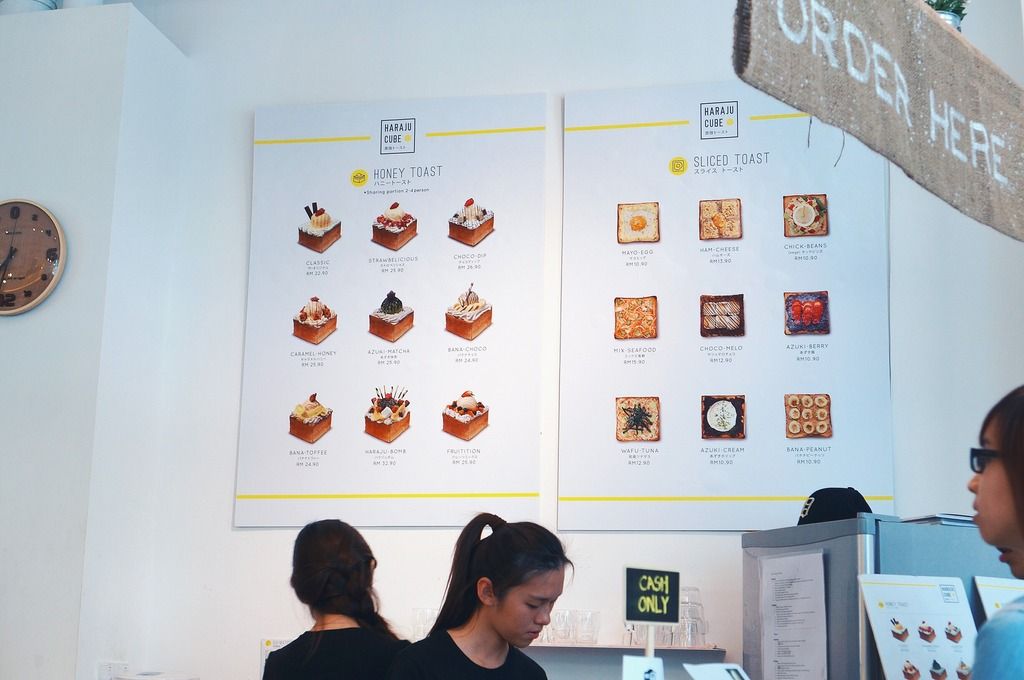 Haraju Cube is famous for their Shibuya Honey Toast and it comes with 9 different choices of topping/flavours. They also serve 9 different types of Sliced Toast.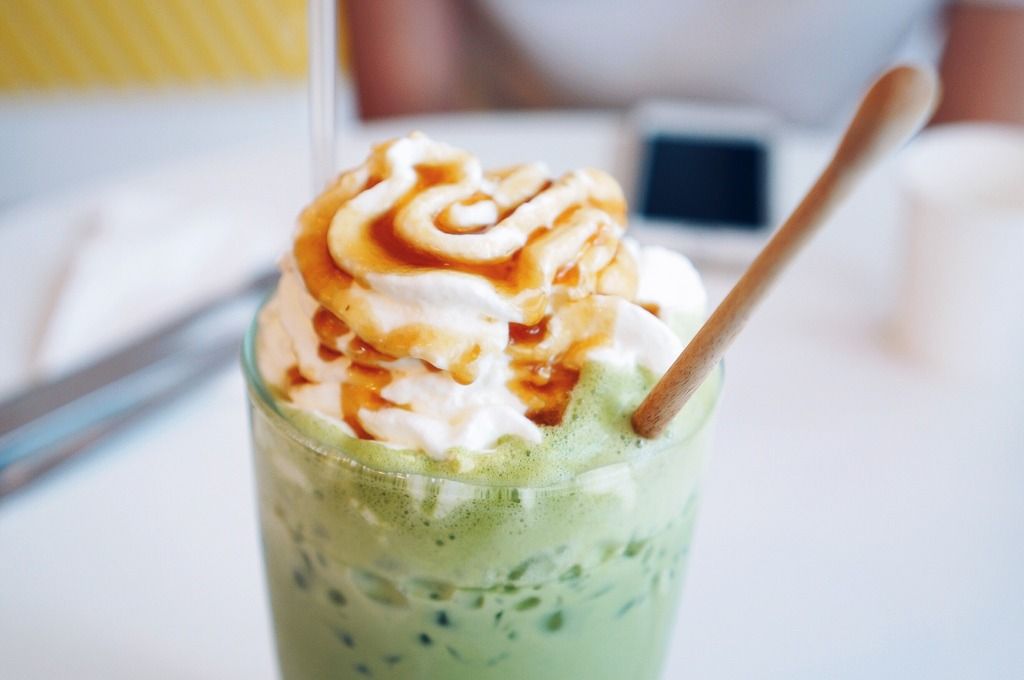 Kuromitsu Latte (RM11.90) that was ordered by my friend. I didn't try it cuz I dislike cream, but my friend told me it was quite good! The taste of Matcha was very rich :3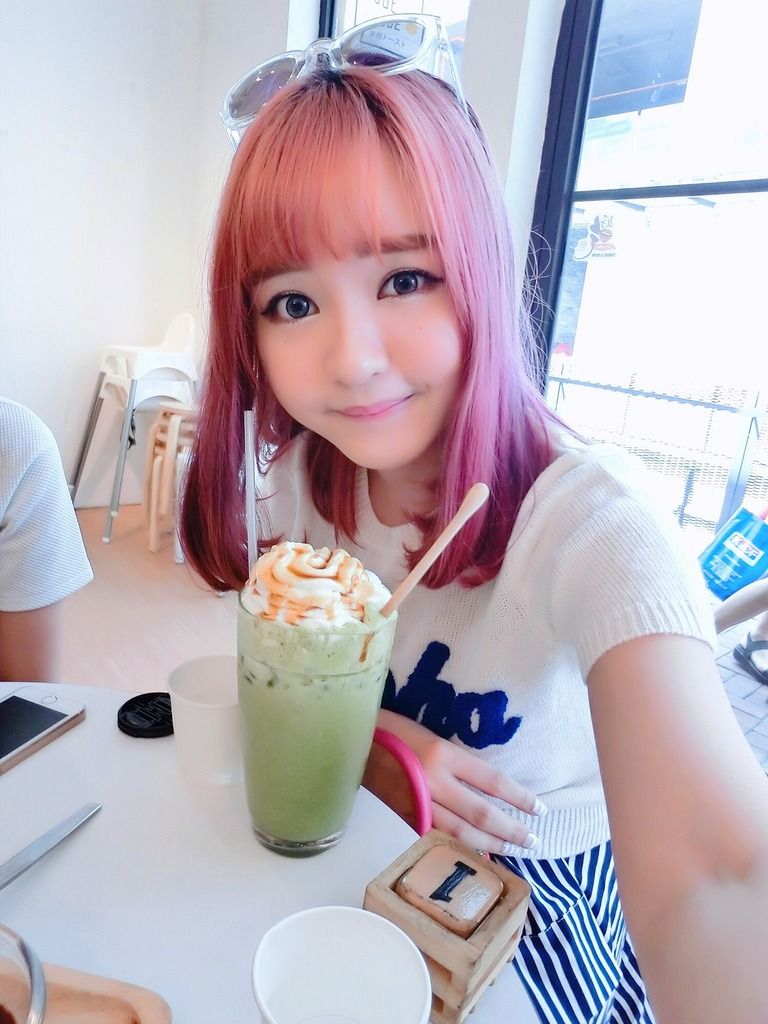 Yours truly :P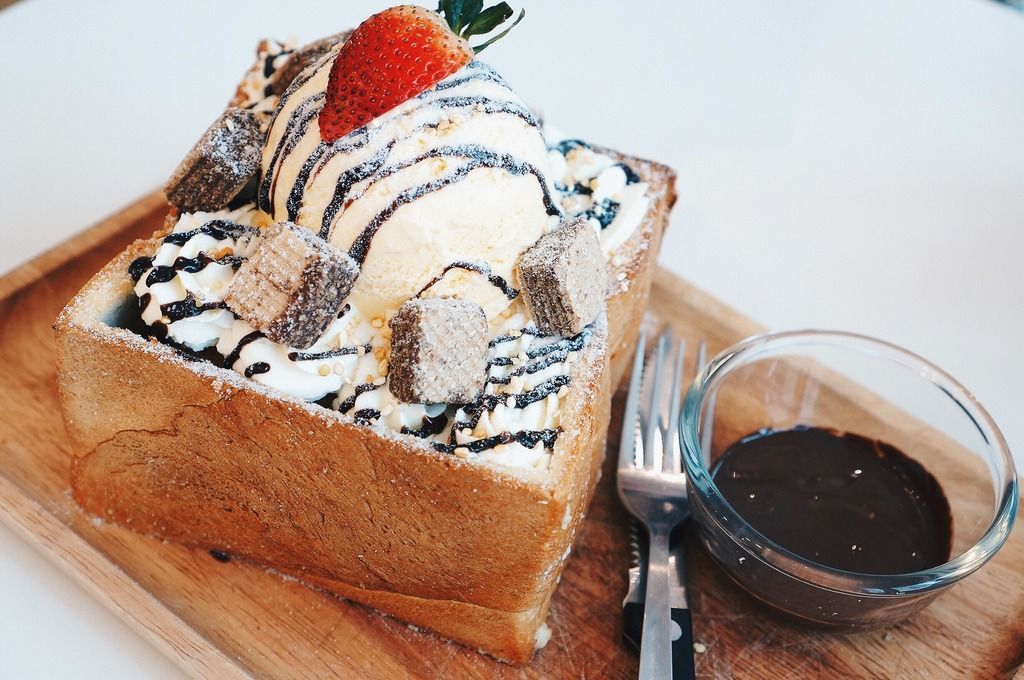 We ordered 2 honey toasts to share!
(Had a really hard time choosing 2 among all 9 of them! haha)
This is
Choco-Dip
(RM26.90). Slice the baked loaf off and you will actually find there's honey-toasted bread cubes inside and it's the best part of all! Every pieces of them was an art!
SO YUM!
I did took the photo of it but it was super messy and not presentable so please use your imagination now :P
For the outer part (the bake loaf) it was very dry and hard to chew, so we just leave it there :| I know it would be a waste but I think the honey-toasted cubes are the main thing to eat after all?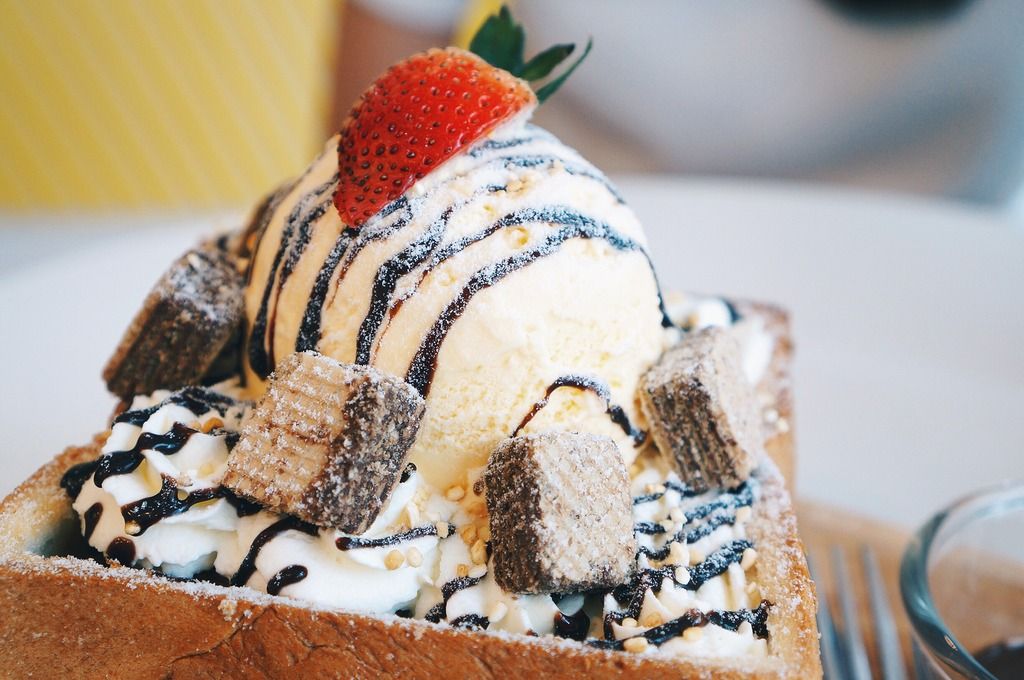 Super photogenic hor! Bf loves it too as it's not that sweet! See, guys love good dessert too hehe.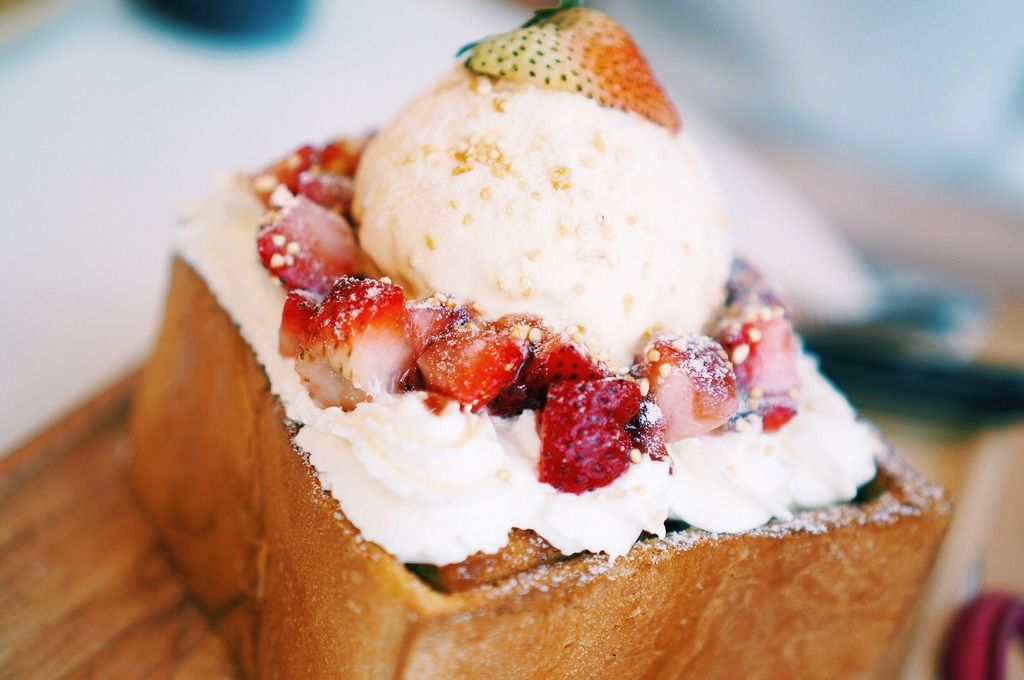 MINE! Strawbelicious (RM25.90). Not as photogenic as Choco-Dip but still tasted super good!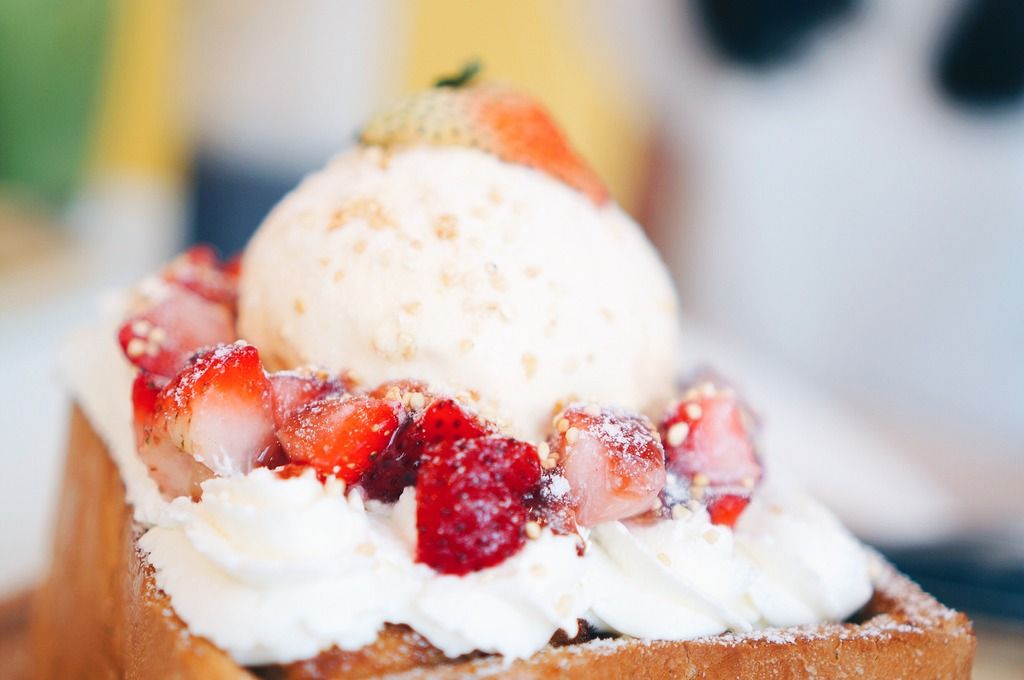 I personally think their strawberry was too ripe that the texture of the strawberry was too soft but you know, it's just my personal preference :P
I'm here to announce Honey Toast from Haraju Cube is the best of all I had in town (so far)! HAHAHA!
If anyone loves After You in Bangkok or Dazzling in Taiwan, you should definitely try Haraju Cube! Finally something near to similar in Malaysia and it tasted heavenly good
*eyeswithtears
Price range of honey toast will be around RM22.90 to RM32.90 but each of the honey toast are good to be shared among 2 to 4 person! The portion is really huge I would say :O
I would definitely revisit them! Hope they will expand or open a new branch soon so there won't be any long queue anymore!
*fingercrossed
Haraju-Cube
Address: 103, Level 1,
Empire Damansara,
Damansara Perdana,
47800 Petaling Jaya,
Selangor. (Above Texas Chicken)
Contact: 016-6665973 / 010-2268592
XOXO.