My Life Saver - Skin Booster!
12:20:00 PM
I love facial mask and I won't stick to only one brand. I love trying new mask but apparently, not all masks are good and suitable for me. My skin had been really bad
(especially on my T - Zone I don't know why)
since I used one of the facial mask that I bought previously. Oily and shed skin fml! No matter how many skin care or facial mask that I put on throughout these months, it just won't help!
I told Dr. Cheok from Renee Clinic about my concern and he recommended me to go for the Skin Booster Treatment (水光针)!
What is Skin Booster?
Skin Booster is an Antioxidants which includes Zinc, Vitamin C, Hyaluronic Acid and Amino Acid that are mixed into a safe cocktail . It gives Vitamins for our skin and improve skin completions & hydration. In short, it gives skin its' glow and return them to their perfect condition!!
The benefits of skin booster treatment:
-Smoother skin
-Refines pores and scars
-Get rid of fine lines and wrinkles
-Improves complexions & hydration
-Skin brightening
I told the nurse to apply a thicker layer of numb cream on my face so I will feel lesser pain HAHA!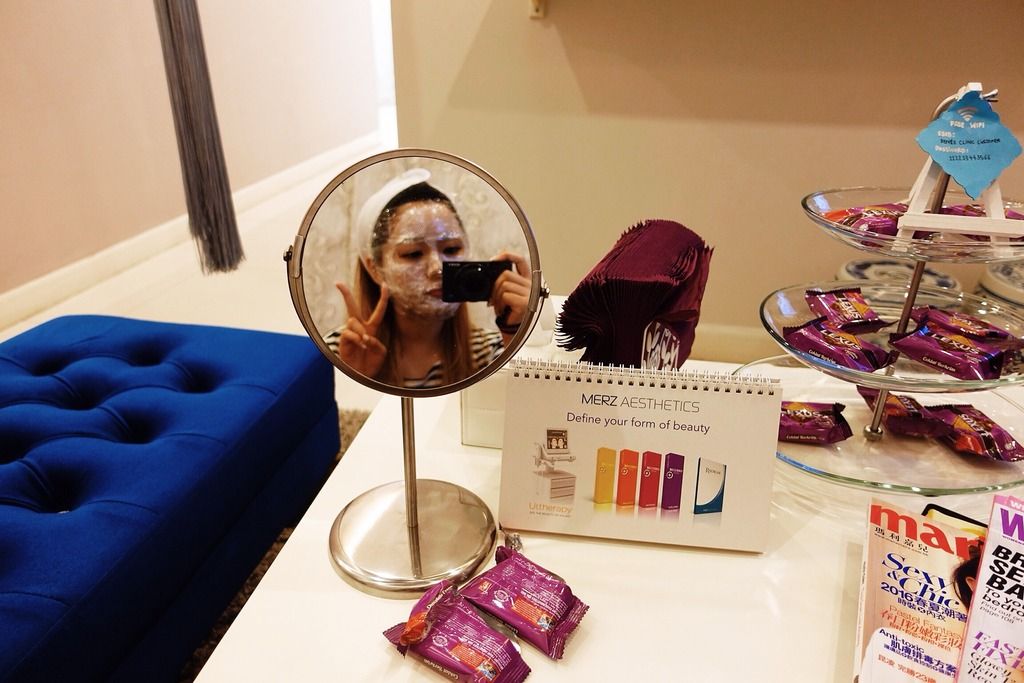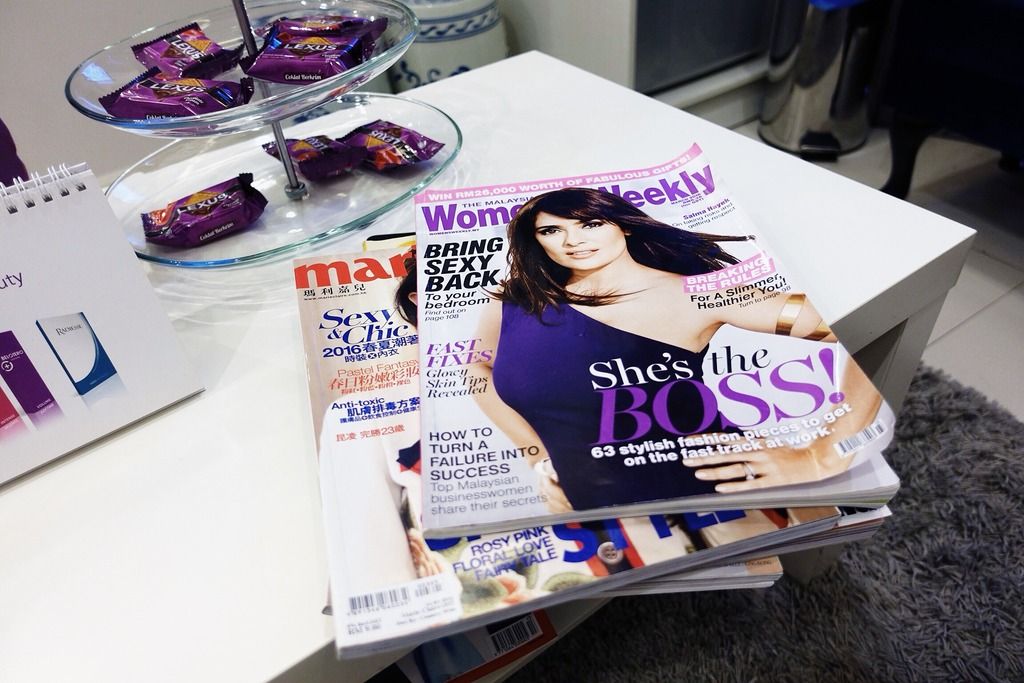 Read some magazine while waiting :P
Okay, so the treatment took only about 15 - 20 minutes and I went back home with this face...
I took the photo right after I get into my car and Bf was freaked out to see my face like that HAHA! I guess you too? :P It may looks painful and scary but it was normal and it doesn't really hurt that much because they did help me to apply numb cream before the treatment process, so CHILL okay? HAHA!
I would rate 2.5 / 10 for the Pain Level. Not all of the injection hurts but some of them were slightly more painful than others because of my large pores :( The pain feels different than Fat Melting Injection that I did previously thou. It feels like there were so many ants biting me at the same time
(ofcourse they won't be injecting you on the nose)
HAHAHA!
Anyway, the swelling was so much better after 6 hours and it was even better on Day 2. I guess you can also see the differences from the photo. You can always cover the bruises and swelling with make up after 24 hours! I did it and they were mostly unnoticeable! About 4 days, all the swelling were gone! You can also put on cooling pad to reduce the swelling!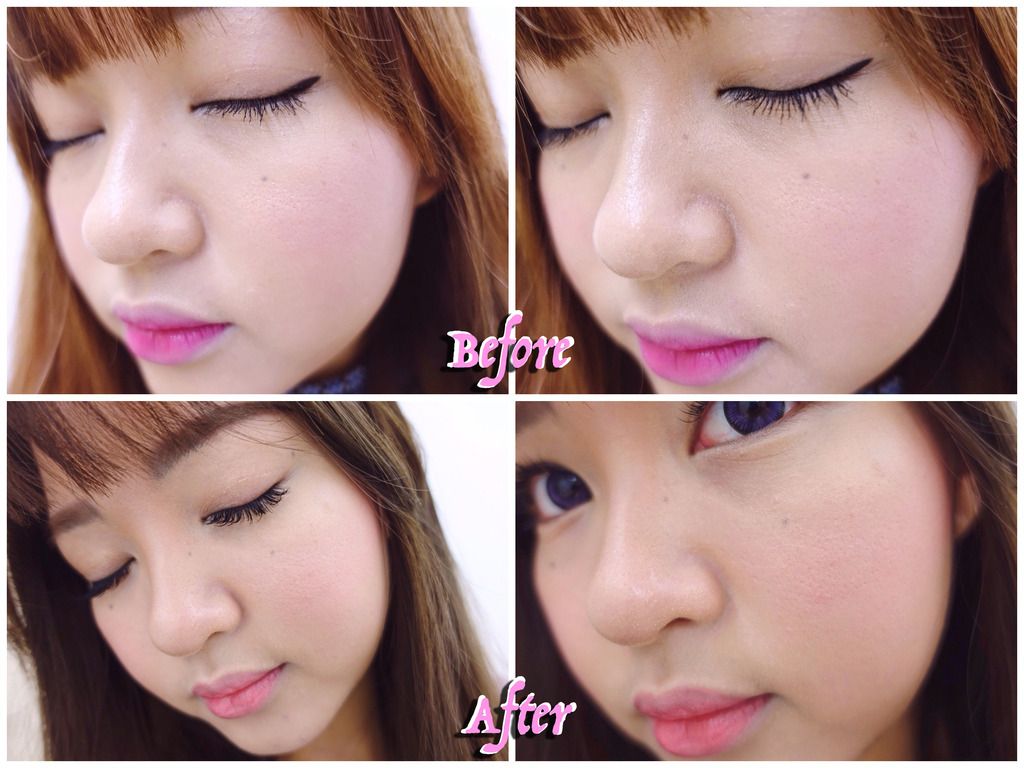 Above are the Before and After of Skin Booster Treatment!
(PS: Only adjusted the contrast and color of the images! Didn't do any touch up on my face!)
I hope you can spot the difference! My skin was really dry on 'Before', especially near to the area of my nose and the pores on my cheek were freaking obvious!! But the 'After', skin are much more hydrated now and the pores were refined significantly! Btw, My face is quite sharp now right? HAHA! I didn't photoshop the 'After' photo but my face still looks sharp OMG. Read my Face Melting Injection experience
HERE
!
How I feel after Skin Booster Treatment?
Amazing!
You might not be able to see the full result of my face's photo, but I can promise you that my face condition are much more better now and even with make up, it last longer than before! Super happy! Bf also think that my skin did improved a lot and they are like glowing hehe. You will need around 2 weeks to see the best final result but everything is worth waiting I would say! You will need to try it yourself!
FIY, Skin Booster Treatment costs only RM600 each session!
Please make your appointment with Dr. Cheok now!! HAHAHA :P
Renée Clinic
Address: No. 468-G-9, Ground Floor,
Block G, Rivercity
3rd Mile Jalan Ipoh,
51200 Kuala Lumpur
Opening Hours: Monday: 10am - 2pm
Tuesday - Saturday: 10am - 7pm
Sunday: By Appointment (Procedure)
Public Holidays: Closed
Tel: +603 4040 0778 | +6016 6651113
XOXO.
Save
Save
Save
Save
Save
Save