Bf's Birthday Dinner @ Bistro Richard
1:36:00 AM
Bf's birthday was one month after mine so it will be like, he planned for my birthday dinner and I plan for his. This year was special to us because for the past few years, I was in Ipoh and he was working in KL. We don't really have chance to celebrate together on our birthday and also Ipoh don't really have much restaurants :| . This year was like the very first year we've planned for each other's birthday dinner so I was really excited.
Plan to bring him to any sky dining restaurant at first but it seems to be very common to have birthday dinner there and it will be too easy for him to guess since he did alot of research on sky dining restaurant while planning for mine. When I was scratching my head, thinking where we should go and
Bistro Richard
goes viral on Facebook. Did some research and most of the review was really good so I decided to bring him there!
*Bf is not active on facebook which is a good thing to me. He is only clever at stalking lolll
It was on a weekday but I still called and make a reservation because I would like to be seated outdoor, near to the pond which sounds more romantic HAHAHA. FYI, Richard Bistro is a pond /lakeside dining restaurant.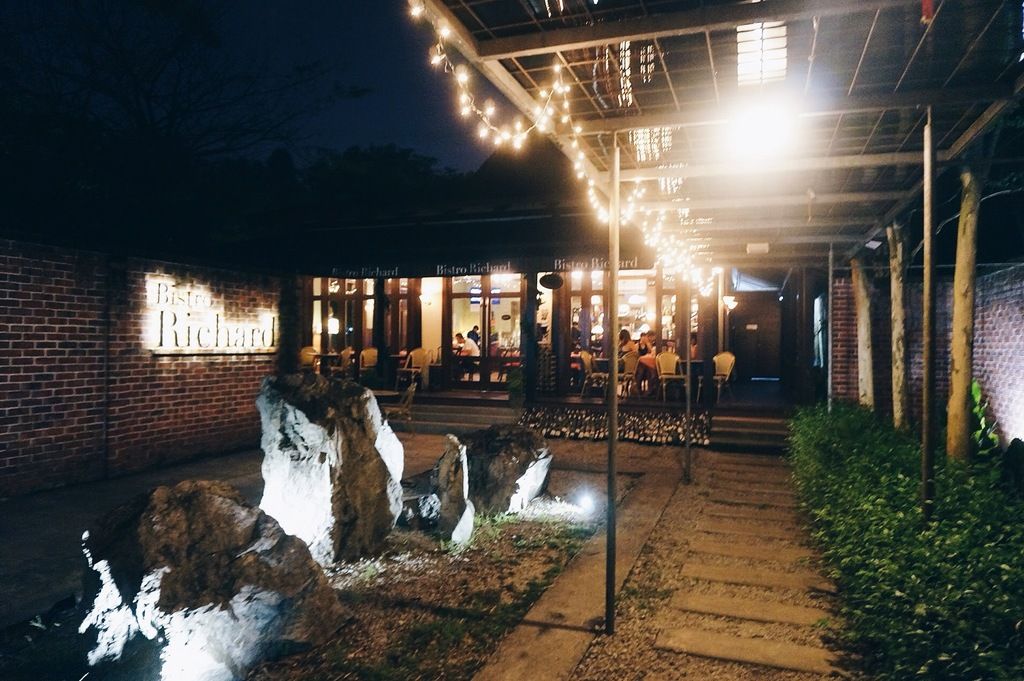 This is where we were seated, near to the pond and the atmosphere was totally different with indoor's. I was right to make a reservation because there are limited seats outdoor and it was full on that day! The ambiance is perfect, only if there is less mosquitoes lollll
Oh I love the lamp :P
I get to decide what we eat on that day since I already did so much research about Richard Bistro. Bf only get to choose for his beverage :P Bf says their coffee was not bad thou! As usual, I go for Ice Lemon Tea which is not in the photo.
Bf's fav Escargot as appetizer! It's the first time for me to try Escargot and surprisingly I love them!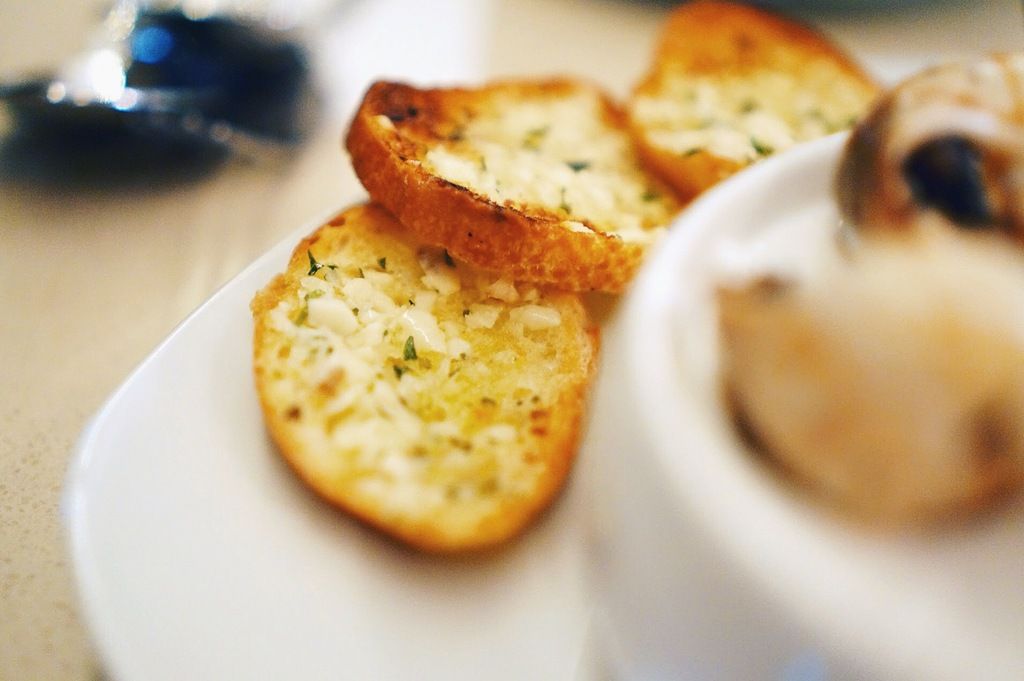 Escargot serves with garlic bread and holly, the garlic bread tasted so good. So crunchy!
Black Mussels Soup. Super generous with mussels!
My favourite dish of the day! I tot it would be like some thick or creamy soup but, NO! It's very light and tasted like Chinese cuisine lolll. The taste of soup are so rich and yum! :3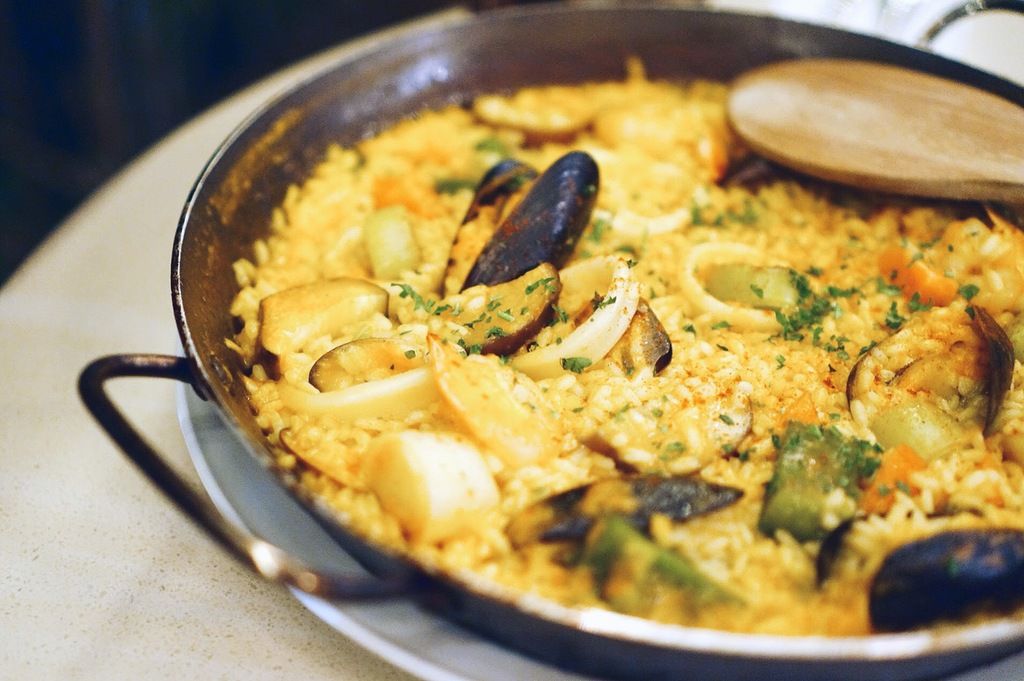 One of their famous dishes, Seafood Paella for 2 pax. For me, I think this for 3 person, coz they are too generous on this. Good enough for 3 and 2 if you are soo hungry. Btw, it was not bad! The rice at the bottom was abit crispy which I likey! Just that I don't like the green lantern chili. Not sure if next time we can request for not adding this vege into the dish or not :P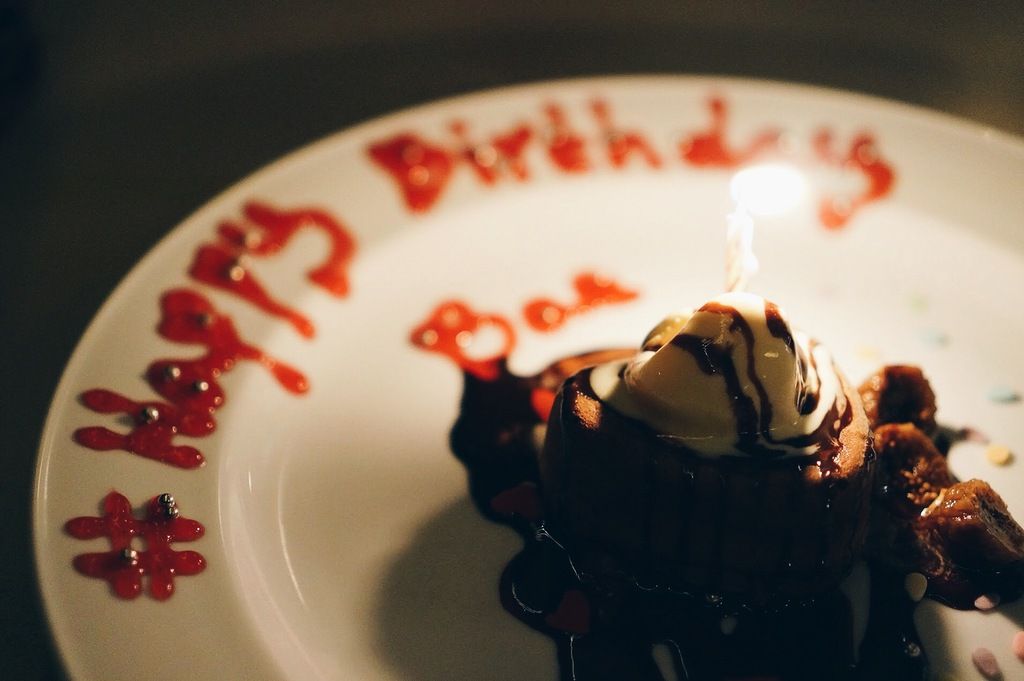 I ordered a Chocolate Fondant as a mini birthday cake for bf! The decoration was awesome and the chocolate fondant was in heart shaped! How sweet! But the taste of the chocolate fondant was rather a disappointment. :(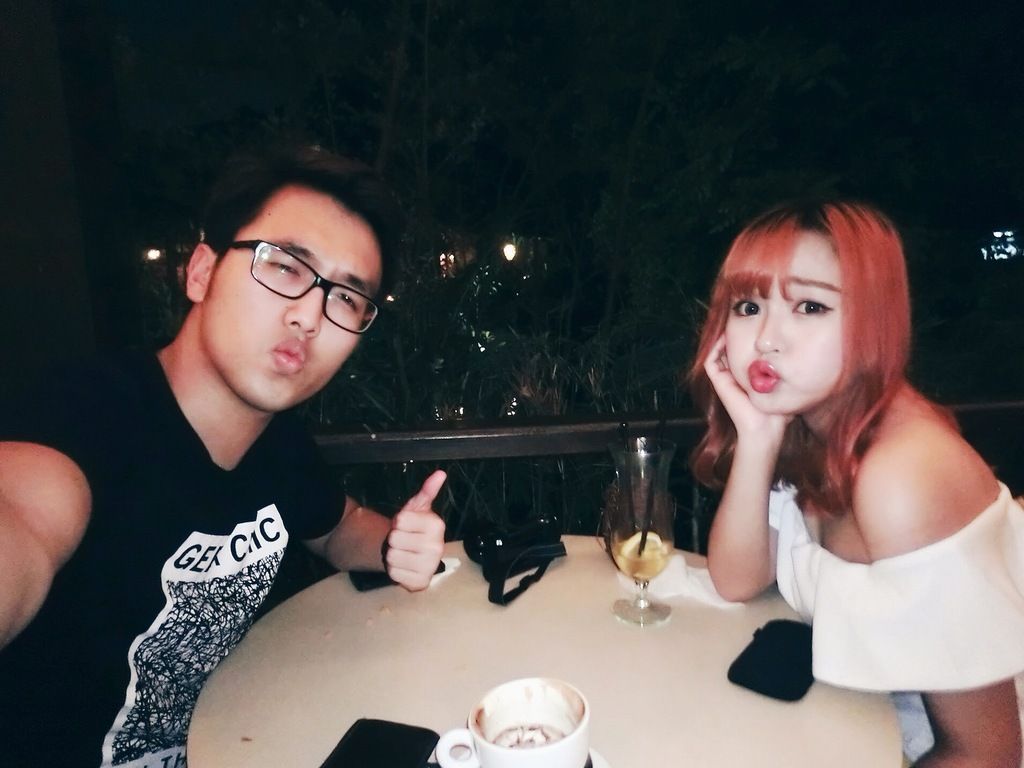 Hope you enjoy the dinner Bae!
*except the chocolate fondant lolll
Love ya :*
Selfie :P
Every corner of Bistro Richard are also very pretty for ootd shoot! Of course, daytime will be better for good photo lollll
We had a good dinner on that day! Besides the chocolate fondant :'( but having the other dishes really pay off for coming here. Their service was good but it's abit hard for the waiter to spot us when we were seated outside. Overall was good. Price was reasonable. Bf says we can come again to chill and enjoy our TGIF next time hehe :)
Bistro Richard
Address: 268, Jalan Strachan, Off Jalan Ipoh, Kuala Lumpur.
Tel: 03-4041-3277