I WOKE UP LIKE THIS!
6:33:00 PM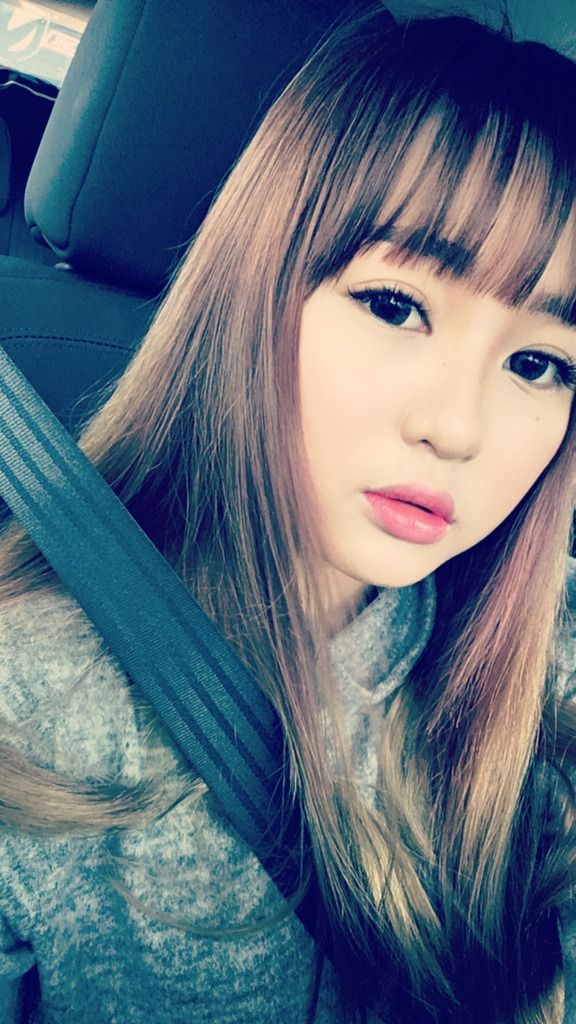 I WOKE UP LIKE THIS!
Okay la, not exactly like this but ... very close ok very close!
*thickface
Want to know how and what's my secret?
Answer: I went to
Ninety1style
to do eyelash extension and also touch up my brows HAHA!
Blogged about my eyebrow embroidery experience before so I will cover more of eyelash extension this time! You can still read my very first eyebrow embroidery experience
HERE
and also
HERE
It's my first time doing eyelash extension and I have to say it's one of the smartest creation! I love them! And I'm officially an eyelash extension addict! It makes my life so easy and beautiful. With the eyelash extension on, I don't have to apply mascara anymore. I can even skip drawing eyeliner because with thick and long eyelashes, they look super pretty and have an illusion of there's eyeliner on my eyes already.
No need to put on mascara and eyeliner meaning I HAVE MORE TIME TO SLEEP! What's best is that I don't have to remove my eyes makeup anymore.
Samantha gave me two choices of extension which are 3D Eyelash Extension and Camellia Eyelash Extension. FYI, I go for the Camellia Eyelash Extension (550 lashes) as it's softer and lighter which is suitable for me since I don't usually wear any false lashes.
Voila! I took this right after the extension is done. OMG Isn't it pretty?? No eyeliner one okay! And I was waiting to do my brows, that explains why my brows are white lolololll.
Just realise that the mole under my eyes is actually a heart shaped mole! Why that cute! HAHAHA :P
Snapchat once everything's done lolll.
Took this on the first day. It was out of focus but you can clearly see that my eyelashes is so damn pretty!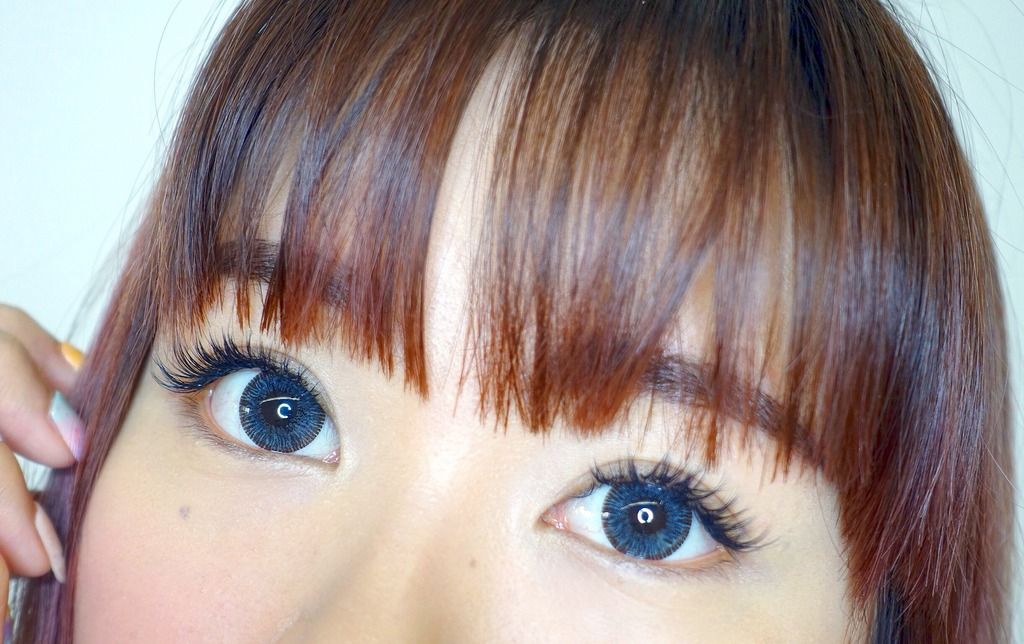 Took this after one week! Still look super great but some of them on my left eye started to drop. One of the reason is that I rub my eye while I'm dreaming fml. Forgot that I have eyelashes on and woke up from dream rubbing my eye. BOOO!! While my right eye still look super perfect!
See. Lashes on my right eye still looks very perfect. Samantha did request me to go back and touch up the lashes but I got no time :(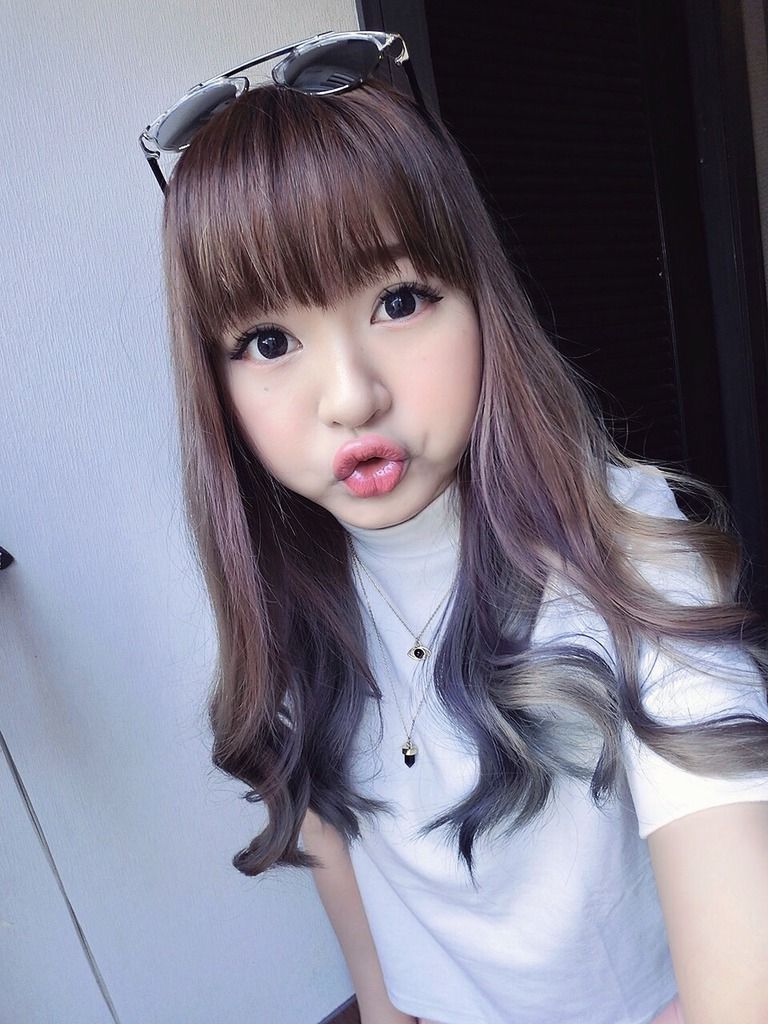 Took this on my trip to BKK last 2 weeks. Did eyelash extension before the trip is one of the best decision ever that I made in my life. I save a lot of time doing my make up! And it only took like 10 seconds to finish my eyeliner, which is just to add the wing at the end of my eyes lolll. Took tut tut in Bangkok and thank god, the strong wind didn't blew my lashes away HAHAHA wtf
This is how they look like 2 days ago. No brows and no eye make up! My brows look even better than my previous embroidery! YAYYY!
It's been almost a month and my lashes still look not bad! They started to drop off slowly but it still looks natural. Like what I mention earlier, my left eye looks like it has lesser volume as it started to drop on the first week while my right eye still look great hehe. (I did draw my brows in this photo)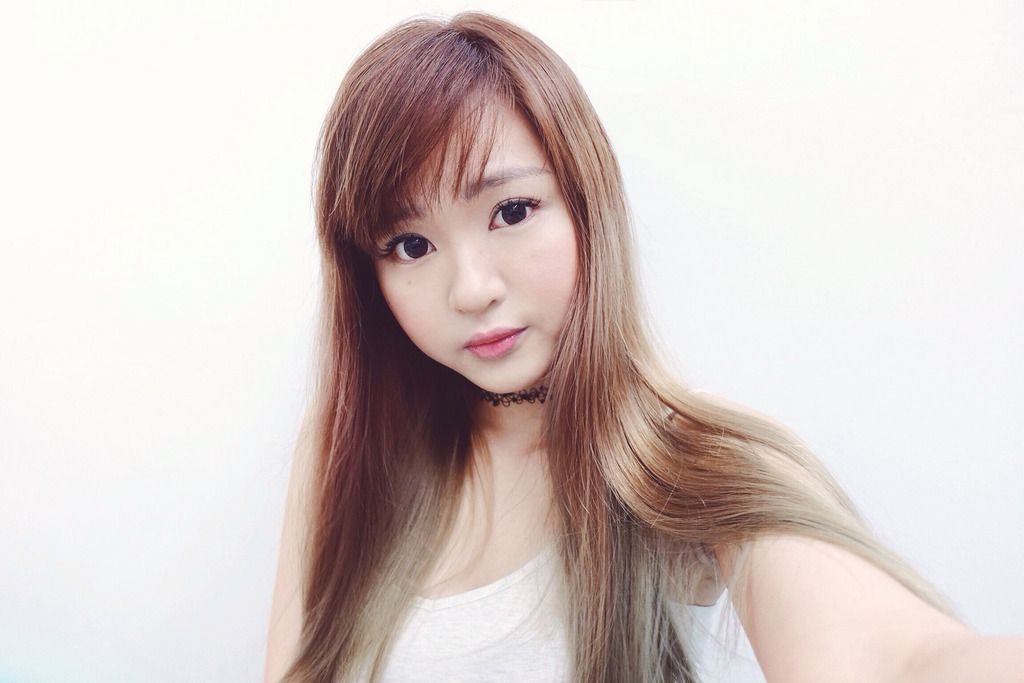 This is me without any brows and eyes make up! See I told you I woke up like this! LOLOLOL.
Shall we have a Q&A Session? :)
Q. How long does the eyelash extension lasts?
It depends on how you take care of them and also the growth cycle of your lashes. Usually it can lasts up to 40 days!
Q. Will it be uncomfortable?
NO! To be honest, I can bearly feel anything on my eyes :| It's really light!
Q. Will the eyelash extension damage my natural lashes?
No. The extension will be glued on your own lashes
(not on your skin)
and it's natural that our own lashes will drop and grow again while the extension will drop together with the real lashes naturally. DO NOT PLUCK THE EXTENSION OUT.
Q. Can I still wear make up?
Sure! Just avoid using any oil based remover to remove your make up as oil will shorten the life span of the extension!
Q. Will I be able to swim or exercise with extension on?
Yes yes yes! Cool? hehe.
Q. How do I take care of them?
- Do not rub your eyes
- Do not wash your face directly with the shower head as the pressure might damage the extension
- Do not apply waterproof mascara
- Do not use oily based make up remover on your eyes
- Do not perm your lashes
Q. Pros & Cons?
Pros
- Look great 24/7 no matter what!
- Save time on doing make up!!! ( able to sleep longer )
- Save your mascara and eyeliner too?
- Also save a lot of makeup remover I guess? lolll
Cons
- Eyelash Extension is addictive!
Q. How do I make appointment?
Her workshop located opposite of Kelana Jaya LRT station! Very easy to find!
Services:
• 六度空間飄眉 6D Microblading eyebrow embroidery
• 粉霧眉 3D eyebrow embroidery
• 絲霧眉 6D + 3D eyebrow embroidery
• 改眉型/ 遮紅藍眉 Coverup/ Correction eyebrow
• 隱形內眼線 Invisible innerliner
• 無框水晶唇 Crystal lips tattoo
• 童顏髮際線 Hairline microblading
• 粉底駐顏 Whitening treatment
• 山茶花美睫 Camellia eyelash extension
• 3D睫毛嫁接 3D eyelash extension
Q. Any on going promotion?
YEA!
Congratulations if your birthday is on May because you will be entitled to get 10% discount for any embroidery services which includes eyebrows embroidery, interlinear embroidery, crystal lips tattoo, hairline microblading and whitening treatment. 2 person and above will get another extra 5% discount! Woohooo! Sharing is caring, go be beautiful with your bff! Anyone want to go with me? HAHAHA!
What? Not a May babies?
No worries! You can still
mention my name, 'Baoer' to get 10% discount!
High 5!
Q. Promotion for Camellia Eyelash Extension?
In conjunction with Mother's Day, Ninety1style is having a great promotion which is, 2 person going at the same time and one of you guys will get the promotional price of RM80 only! Such a great deal! This promotion ends at 31 May, 2016!
Hurry up and make your appointment now :)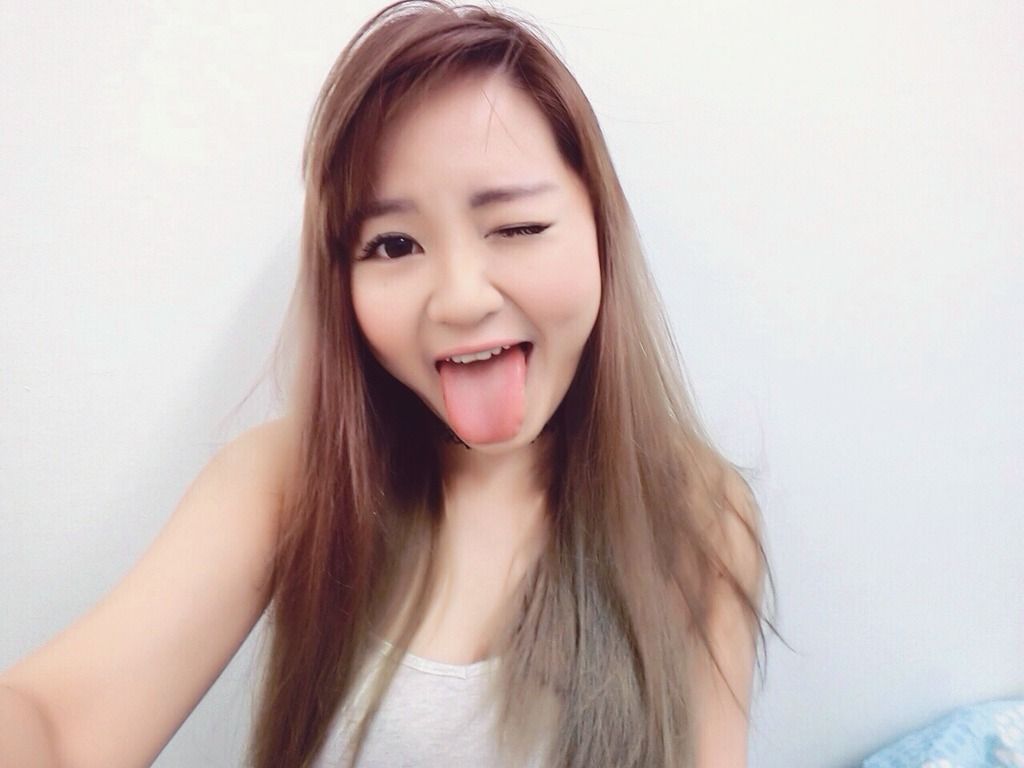 I think I still look quite good with 'naked' face now :P


Thank you Samantha for making me look better effortlessly!