BonChon Chicken | Bangkok
8:44:00 PM
Been surrounded by so many negative vibes recently, it's making me hard to breath fml. It feels sucks having all these problems and not being able to solve it. Arghhh! Not gonna spread the negative virus on my blog!
Let's talk about something that makes me happy! GOOD FOOD! Delicious nom nom that make me feel slightly better.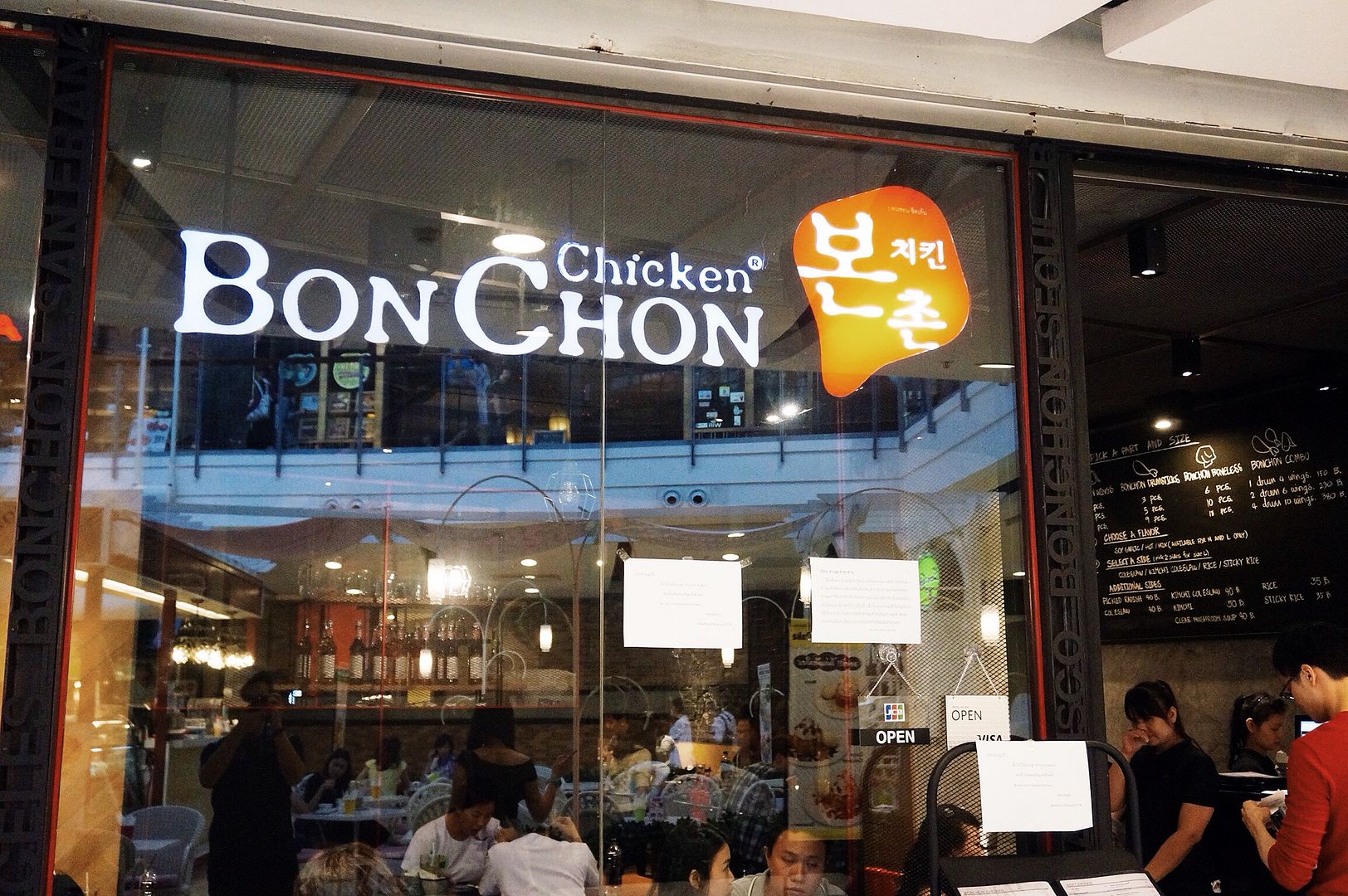 I was with my bf when I went to BonChon Chicken in Bangkok for the first time and then I fell in love with their food! Since then, every time I visited Bangkok I will surely bring my travel partner to BonChon Chicken! Hence, I went there again on April with my sister! We both love Korean Food!
The one we visited was at 6th floor in Central World! Expect to see a long queue, especially dinner time! We waited for around 15 mins and consider pretty lucky hehe!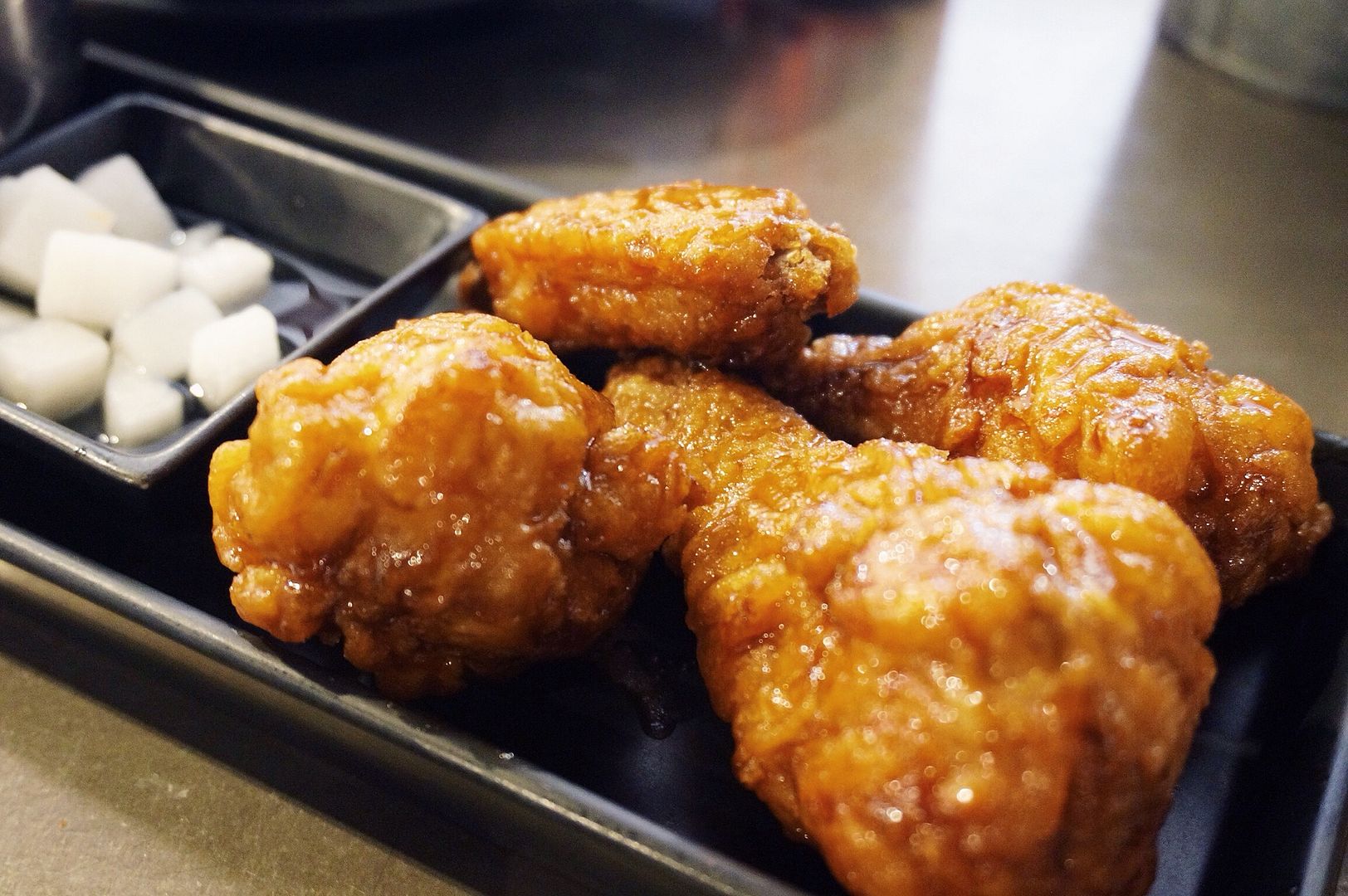 As what their name says, fried chicken is their signature dish! We go for the Bonchon Wings as I personally think that wings tasted even better than drumsticks! The flavour on wings is much more richer I think!
There are 2 flavours for you to choose from which are "Soy Garlic" & "Hot"! I love both so we went for MIX! If you can't take spicy food, skip Hot as it was pretty spicy or maybe just for me HAHA! You can also add some additional side dishes. I added a clear mushroom soup because I love mushroom but when the soup came I was like O.o!! Because the mushroom soup was not the mushroom soup that I expected. I want mushroom, real mushroom but it turns out to be enokitake and I hate enokitake fml!
We also ordered Pork Kimchi Fried Rice & Seaweed Wrap to share! I'm a fan of seaweed so this dish really caught my heart!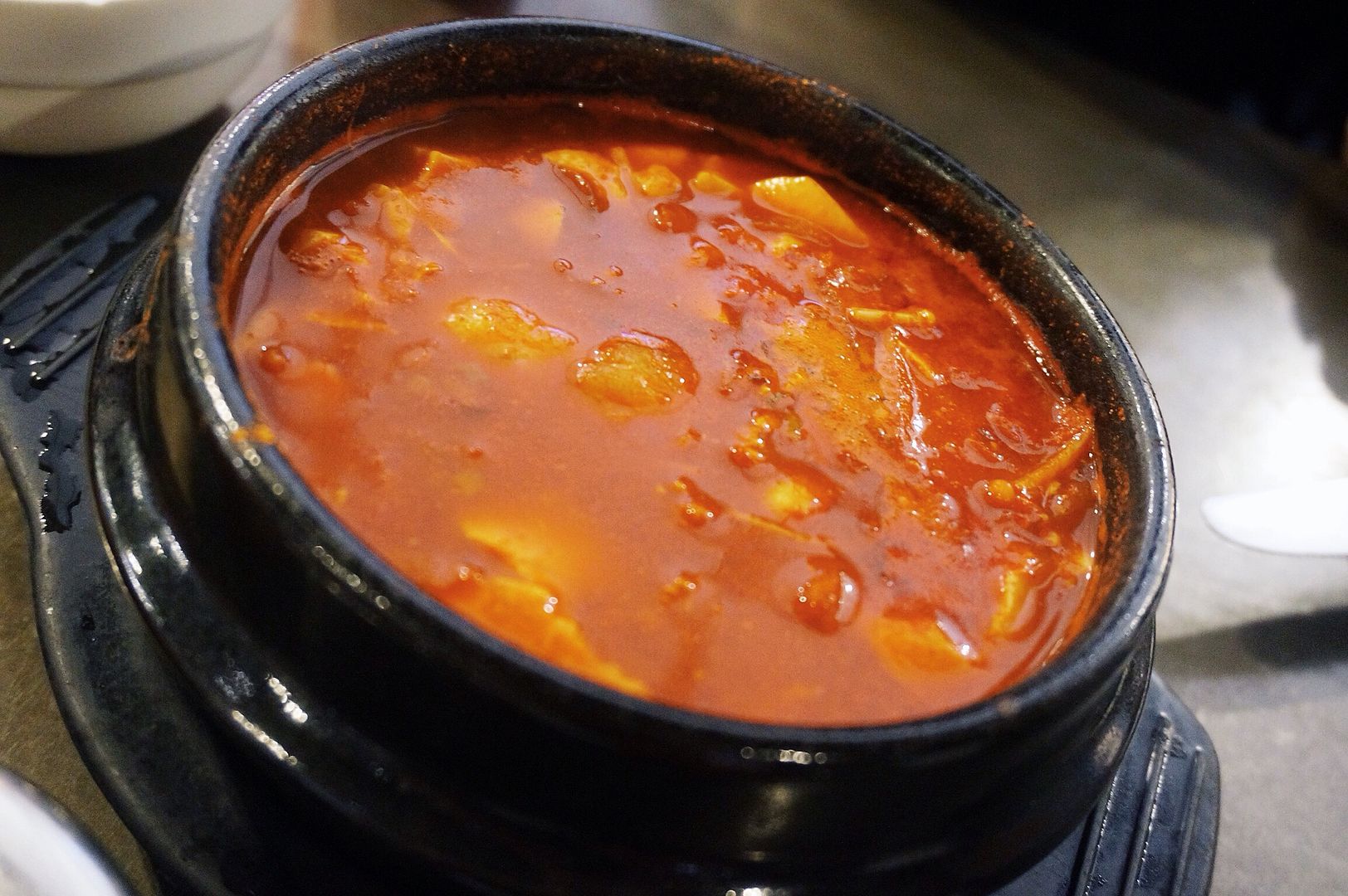 Kimchi Soup on the other hand was slightly disappointed. I mean, not bad but definitely not the best one. So far the best Kimchi Soup that I've tasted was from Daorae Korean BBQ in Msia HAHAHA! Trust me!
I don't eat fried chicken with beer but with coke :P
I tot Kyochon Fried Chicken is the best until I found Bonchon! The skin of BonChon's fried chicken are much more crispier which I super like! Why we don't have Bonchon in Msia?!!
*tears
If you love Korean Fried Chicken, you should really try Bonchon out!
BonChon Chicken @ Thailand
Location:

XOXO.